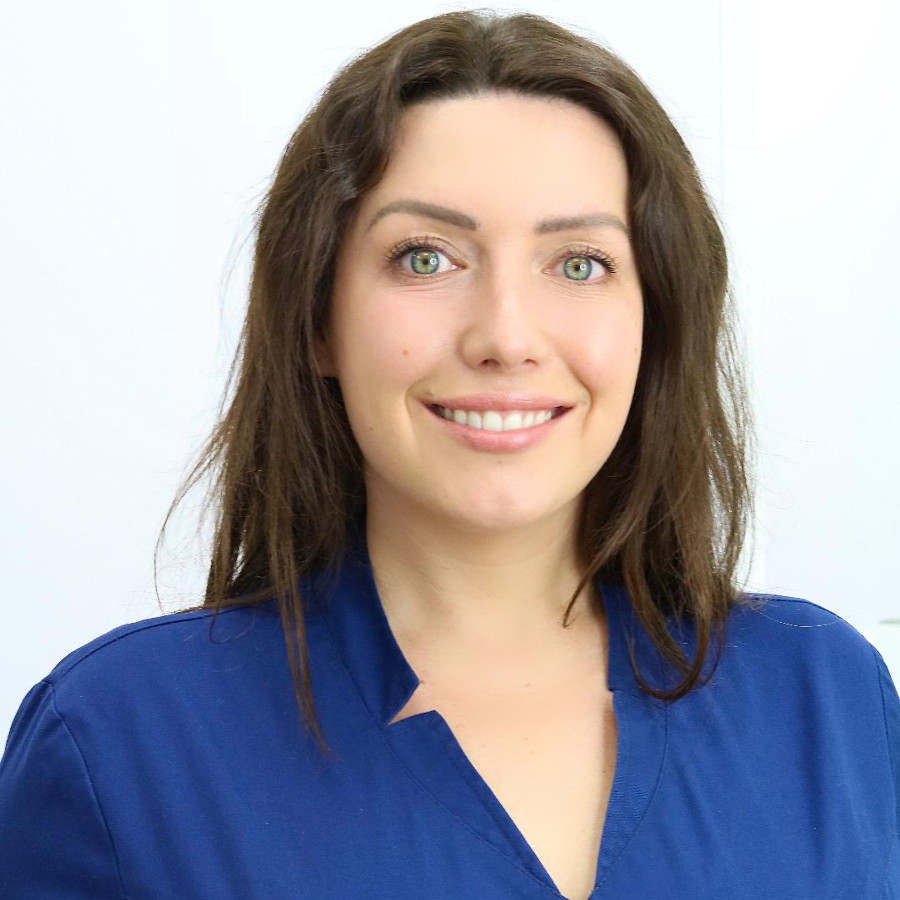 Being a dentist is not easy. That is why I do not treat it like a regular job, but more like a passion: a passion which is very challenging, especially now when techniques, knowledge and products are changing fast. I dedicate my time to improving my skills through attending courses and reading articles.
It is important to assure patients that their dentist is giving them up to date treatment and information. When my patients say how comfortable they feel to talk to me, how patient I am towards their needs, and how I've met their expectations, it just confirms to me that I've chosen the right path in my life. I treat every person individually and take time to listen to patients and explain every treatment option, risk and consequence to them so that I can avoid misunderstanding.
After receiving my diploma from the prestigious Medical University in Lodz, I have continually broadened my knowledge and skills within the field I'm passionate about: orthodontics. That is why I decided to undergo a one year orthodontic course provided by Larry Brown, an American orthodontist. During this course I gained knowledge about orthodontic treatment using metal and ceramic braces. I'm working in the UK, mainly in the private sector, providing the highest quality, individually tailored treatments to my patients.
Although I have particular interests in orthodontics, I am keen to practice other aspects of dentistry: root canal therapy, minor surgical procedures, diagnosing and treating diseases of gum tissues, providing emergency care or teeth whitening.
Another field I find particularly rewarding is cosmetic dentistry, where I focus on minimum invasive
dentistry as well as composite bonding. My collective aim is to always deliver pain-free dentistry in a comfortable, warm and friendly environment and to build caring relationships and trust with my clients that last a lifetime.
At the end of the day, I like to know that everything I have done has been successful and thorough. I have chosen orthodontic as my area of interest not only to help people with malocclusion but also because it is very rewarding seeing progress in peoples' lives: their increased confidence, and how much happier they become just because I've changed their smile. My motto as a dentist is: always treat someone the way you would like to be treated.